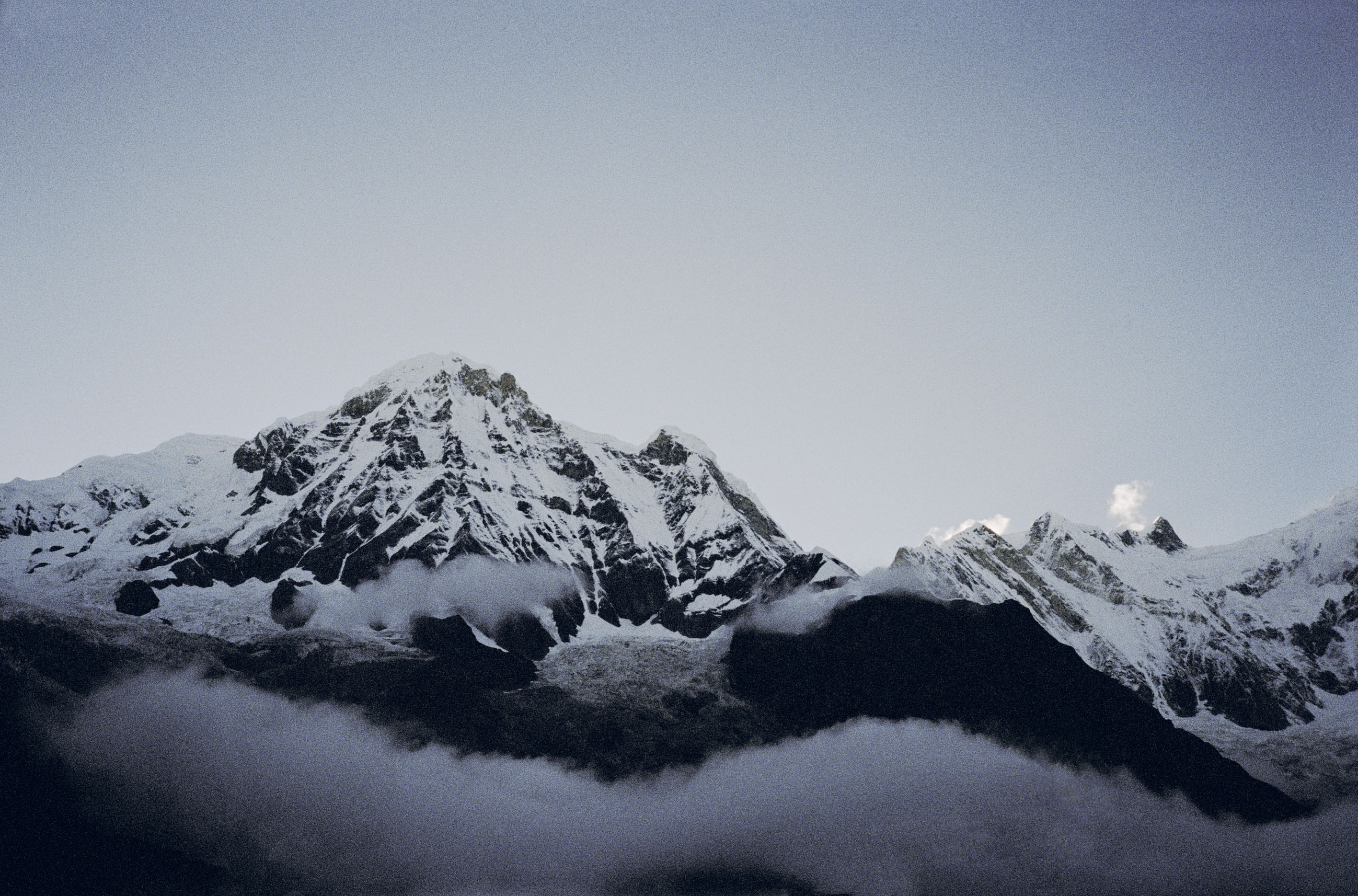 ANNAPURNA is a series of photographs from the Annapurna region, a massif of the Himalaya's in Nepal.

The work is a reflection on the contrasting elements seen in the extremes of nature. Majestic and spiritual, the sacred valleys and ranges are captured around an altitude of 4000m in the heartland of the Annapurna ranges and they depict a rapidly evolving landscape.

The scale and power of the land is of epic proportions, initially offering a breathtaking 'otherworldly' beauty to the explorer however this is coupled with an underlying darkness which in moments feels apocalyptic.

Image Credit: Annapurna, 2014 (selected works)

Annapurna was exhibited at Mild Manners Gallery in Surry Hills in December 2014.