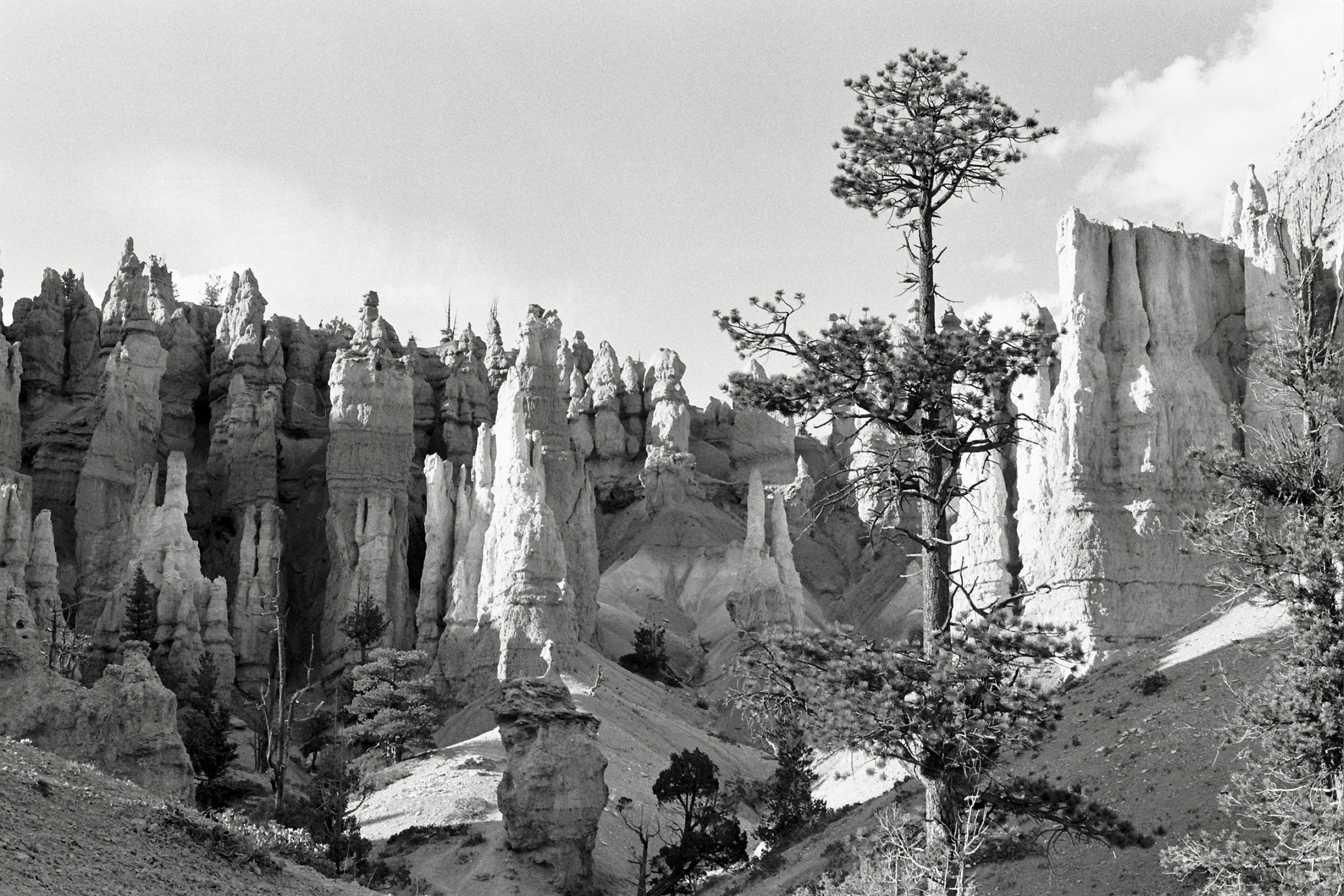 CANYONS depicts scenes from the exploration of Bryce Canyon and Zion National Park in Utah in the United States.

Bryce Canyon, despite its name, is not a canyon, but a collection of giant natural amphitheaters along the eastern side of the Paunsaugunt Plateau of the Bryce Canyon National Park. Bryce is distinctive due to geological structures called hoodoos, formed by frost weathering and stream erosion of the river and lake bed sedimentary rocks.

Zion National Park is located in the Southwestern United States, near Springdale, Utah. Zion National Park includes mountains, canyons, buttes, mesas, monoliths, rivers, slot canyons, and natural arches. Source: Wikipedia.
Location: Bryce Canyon and Zion National Park, Utah USA
Shot on 35mm Ilford FP4 Plus
Year: 1999